Leveraging Cryptocurrency Donations To Make a Positive Impact On Global Communities
We use cryptocurrency to reimburse volunteers who deliver supplies and food to homeless and houseless humans around the world. We accept 24 types of cryptocurrencies and have accepted 188 donations to our cause (updated 1/14/22). We have had half as many volunteers be reimbursed through these one-time cryptocurrency donations that Crypto For The Homeless has been receiving since 2019.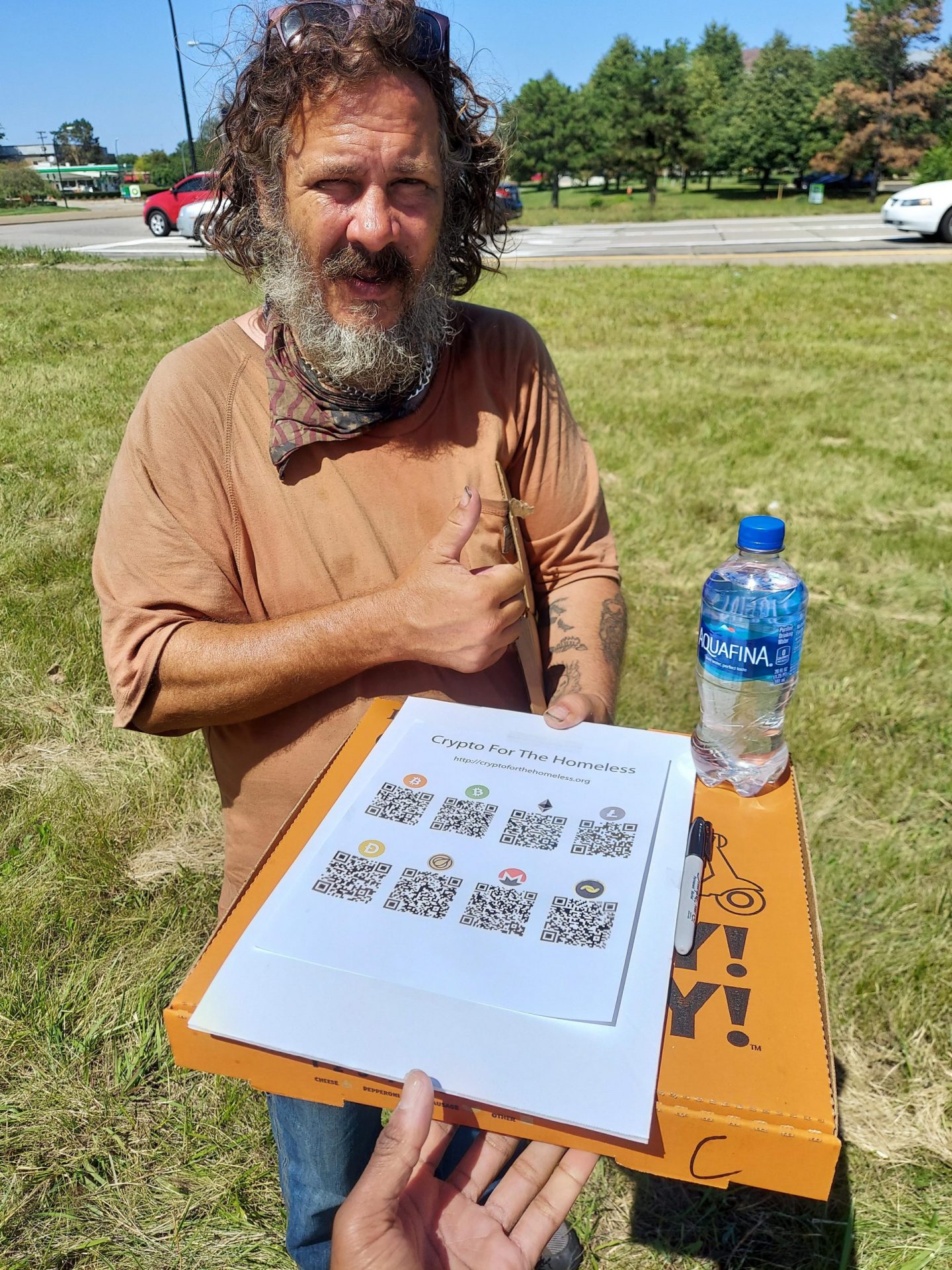 Types of Cryptocurrencies Accepted
Number of Donations Received
*Information above last updated 1.14.22
Crypto For The Homeless works to begin tackling the wicked problems surrounding homelessness by reimbursing volunteers around the world who give their time delivering food and supplies to houseless and homeless humans via care packages. 
Your donations cover the cost of food and supplies the volunteers voluntarily deliver to people in need. 
Cryptocurrency
A form of decentralized value exchange that transcends international borders, offers transparency and anonymity, delivers global reach, and unifies people.

Homelessness
An ongoing wicked global problem. The condition of lacking stable, safe, and adequate housing. "Houselessness."
Volunteer
A volunteer is anyone who genuinely wants to help their local community. They embody our mission, vision and values and are willing to  donate their time and effort. 
Human Impact
The best way of creating an impact is to start within your own local community. Cryptocurrency allows us to empower volunteers to choose how they want to make an impact.
Habitat for Humanity estimates that 1.6 billion people live in inadequate housing,* and an estimated 100 million people have no housing at all.**
While these estimates are slightly outdated, you can only imagine how the COVID-19 pandemic has disproportionately impacted houseless and homeless populations. 
Would You Rather Make An Impact With Your Time?
We serve homeless and houseless individuals in communities around the world. Everyone has their own unique reason for needing assistance. Join us in transforming the lives of our communities and making the world a better place. Show up. Take action.
Volunteer, Donate, Advocate!
Get Started Today.